Thank you for your enthusiasm at Automechanika 2022!
Thank you for your enthusiasm at Automechanika 2022!
Written on
September 26 2022

The 2022 edition of Automechanika Frankfurt, the international event of parts, accessories, management and services for the automotive industry, is just over.
This event was a valuable opportunity for us at WORKY to meet our customers and partners, share ideas, showcase the latest innovations and present our most innovative solutions for workshops and body shops!
These included:
GTL Touchless arm extractors

Hose reels extractors

Mobile fumes extractors

Dust extraction systems

Fluid distribution systems
We are really happy with the feedback we received from those who came to visit us!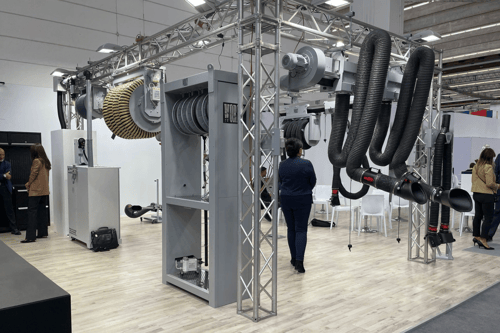 Thanks to those who stopped by our stand and got to know our team, our values and our corporate vision!
Thanks also to the business partners who are already working with us: this event was a great opportunity to further strengthen our relationship.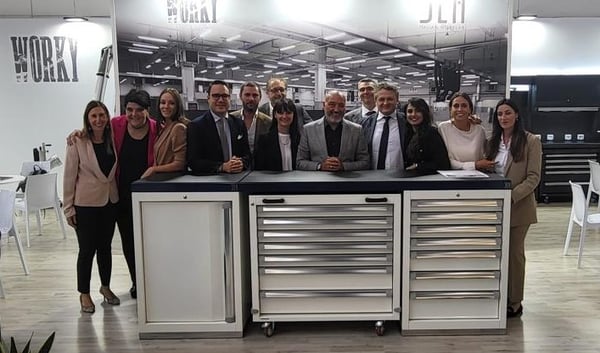 At our stand, our customers had the opportunity to see:
the WORKY touchless extractions systems which, as they do not make contact with the vehicle muffler, eliminate the need for specific nozzles and adapters, avoiding the risk of damaging the bumper or exhaust
our trolley mounted extraction units, such as the SMOBIPLUS, which combines extreme practicality, compactness and ease of use with high performance and does not hinder the movements of technicians and operators, taking up little space even when not in use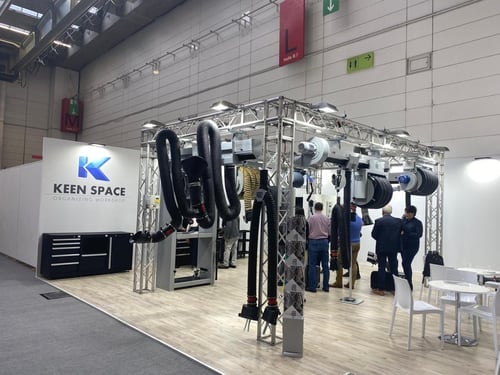 Couldn't meet us at Automechanika?
Would you like to learn more about WORKY solutions or become a for your market?
Book a free consultation with our experts!
WORKY experts and technicians are at your disposal to show you exhaust gas, welding fumes and sanding dust extraction systems and fluid distribution systems, creating tailor-made projects based on your company's needs and requirements.