NADA SHOW 2022: heartfelt thanks from the entire WORKY team
NADA SHOW 2022: heartfelt thanks from the entire WORKY team

The 2022 NADA Show, one of the most important and representative auto industry events, has come to a close. More than 500 companies, car makers, dealerships and manufacturers took part in the event, diving deep into new trends, technologies and latest-generation products.
We're back from Las Vegas filled with satisfaction and excitement. The unique atmosphere of sharing, innovation and professionalism made this event like no other.
For four days, we breathed in the willingness of resellers, dealer groups and agents to make new connections. Working in the market for years, they feel the need for more innovative and functional solutions, which they found in us!
Thanks to everyone who came by our booth and stopped to get to know our team and the values and vision of our company.
And thanks to the dealers and agents who are already working with us. The show was a great opportunity to spend time together and further strengthen our relationship.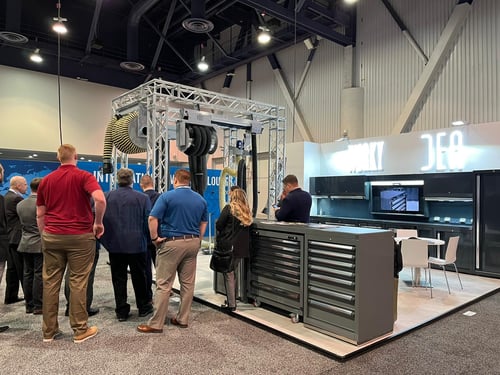 We are very happy and proud of the input received from everyone who came to visit.
We are aware of the quality and unique features of our highly technological solutions for car service centers and car body shops and of the support our team can offer, but we really didn't expect such a warm welcome and engaging enthusiasm.
Visitors who dropped by our booth were astounded by the innovation and design of our products, in particular by our:
GTL UNIVERSAL TOUCHLESS ARM, a universal and flexible solution for exhaust gas extraction that does away with the need to get a specific adapter or nozzle; since it never comes into contact with the muffler, it avoids the risk of damaging the bumper or the exhaust pipe and is suitable for any vehicle.


GYNMAG-GON, the latest-generation double oval nozzle on self-supporting trolley-mounted structure that enables it to be positioned freely behind vehicles to extract the exhaust fumes without touching the exhaust pipes.

The NADA Show was yet another confirmation that there is interest for WORKY products in the U.S. market.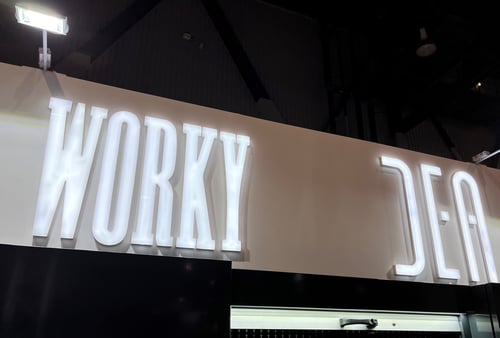 That's why we will continue to drive our ambitious project forward now that it has entered a more concrete level, as our President Lino Di Betta commented in this LinkedIn post after the show.
You didn't get a chance to meet up with us at the NADA Show?
Would you like to know about WORKY and its solutions or become a dealer for your market? Contact us!

The experts and technicians at WORKY will show you our instruments and systems for exhaust gas, fume and dust extraction and our fluid distribution systems, creating a custom project based on your company's specific requirements and needs.