Autopromotec 2022: thank you for your enthusiasm for WORKY solutions!
Autopromotec 2022: thank you for your enthusiasm for WORKY solutions!

The 2022 edition of Autopromotec, the leading international automotive equipment and aftermarket event where more than 1200 companies from all over the world, buyers and professionals from more than 30 countries met to network globally, increase their business and gather important strategic insights, has just ended. Discover more!
We are pleased and thrilled with the feedback we received from those who came to visit us!
The moments of meeting and sharing were valuable to tell us more about our products, show the latest news, share expectations about the future of the industry and how we are preparing for it.
Thanks to those who stopped by our stand and got to know our team, our values and our corporate vision!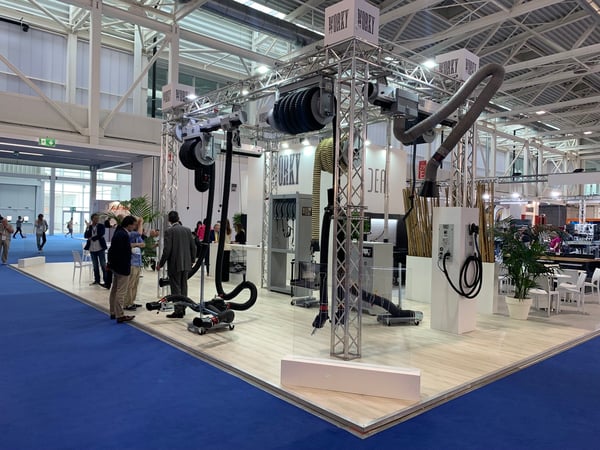 Thanks also to the business partners who are already working with us: the fair was a great opportunity to further strengthen our relationship.
On our stand, we presented a selection of our most successful products by sector:
GTL Universal Touchless Arm, the flexible and universal solution for exhaust gas extraction, which fits every type of car and eliminates the need for adapters or specific nozzles.

You can see it in action in this video:
Solutions for garages and Service Centres specialising in heavy vehicles, such as the WORKY GRTN-MG series nozzle, ideal for trucks and commercial vehicles thanks to its large nozzle mouth, manual gripper and airtight damper integrated in the nozzle body.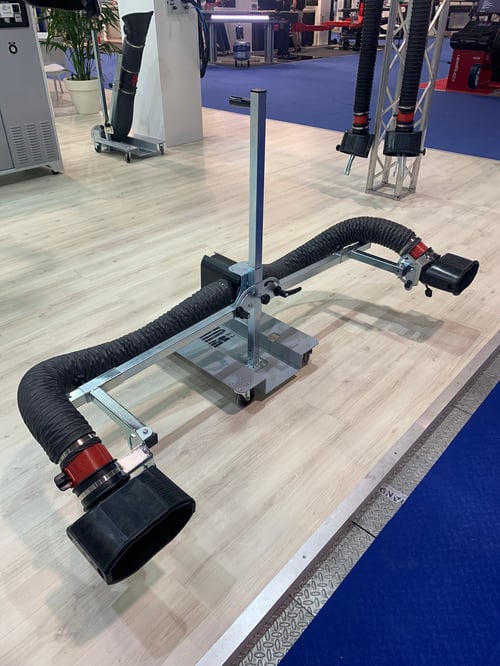 Advanced fluid monitoring systems. Today it is essential for workshops to be able to optimise and monitor the dispensing of oils and technical fluids, to control costs and reduce waste.

The implementation of a centralised lubrication system is a very important element in increasing the productivity, efficiency, and daily profitability of workshops, whatever the volume of dispensing they have to deal with.


Dust extraction systems for body shops, custom-designed to ensure a healthy, safe, but also efficient and productive working environment.

In this video you can see DTE, our hanging vacuum unit:
---

Couldn't meet us at Autopromotec?
Would you like to learn about WORKY solutions or become a reseller for your market?
Book a free consultation!
WORKY experts and technicians are at your disposal to show you our systems for exhaust, welding fumes, dry sanding dust extraction, as well as our systems for fluid distribution, creating tailor-made projects based on your company's needs and requirements.